In November 2020 I was asked to create a brand identity for a property business which is currently being developed, Marlie Properties. Initially this brief entailed creating a logo and branding style however over the past months I have also helped design a small matching stationary set which will be printed for use when they are able to open.
Point 1: To create a brand identity which looks
professional and high class
.
Point 2: To create unique
logo and stationary set
.
From the brief I developed a mind map on the brand topic to help develop create a word bank to then develop a logo and icon style for Marlie Properties. Using these words I was able to create a range of logo sketches, as this brief was on a short time scale this allowed for quick design and feedback so I could better gauge what the client was looking for in a logo.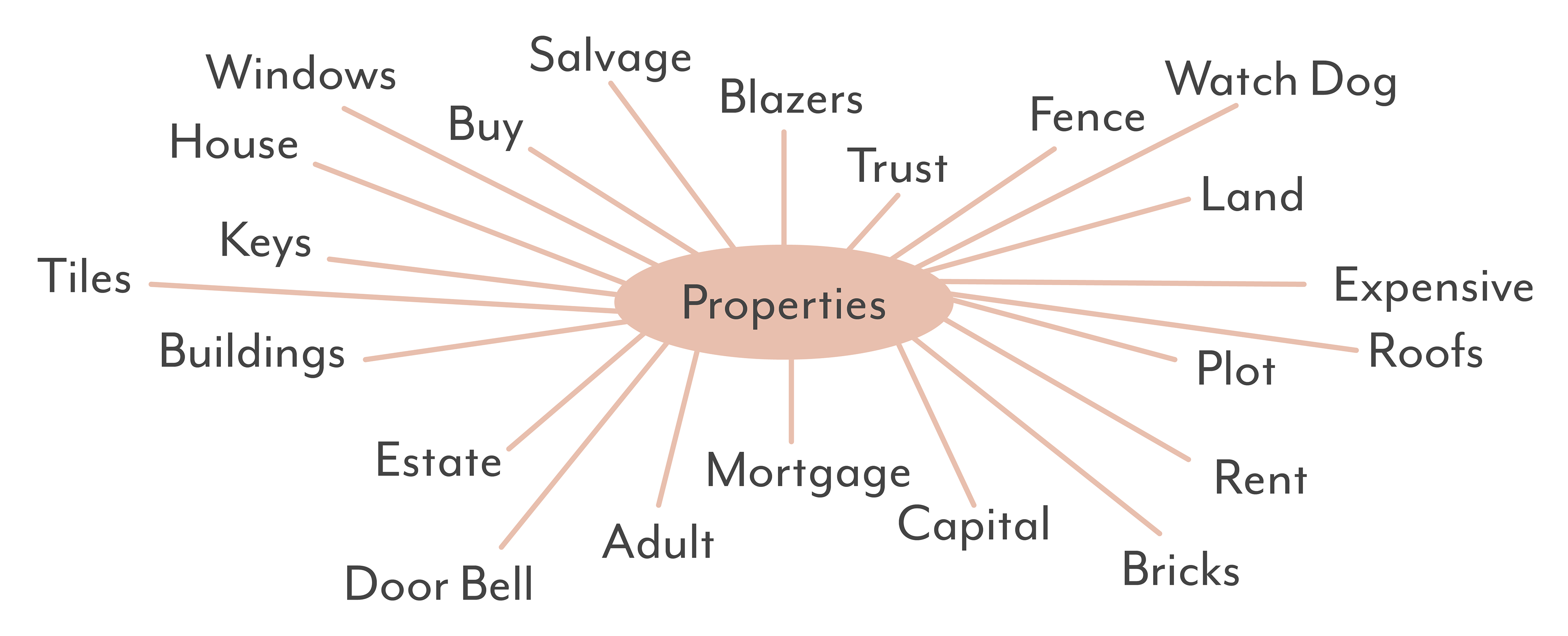 After reviewing some black and white sketch options with the client they decided they found this logo most interesting and fitting with their brand. A modern serif font was used as the client felt it created the professional look they were aiming for whilst still being modern enough to appeal to a range of buyers.

When creating the colour scheme for this brand it was important to keep in mind the professional nature of this brand. With this in mind I developed three colour schemes to suggest different qualities on the brand. The neutral colour palette conveys calm and 
reliability, the blues shows trust and intelligence, whilst the burgundy energy and passion.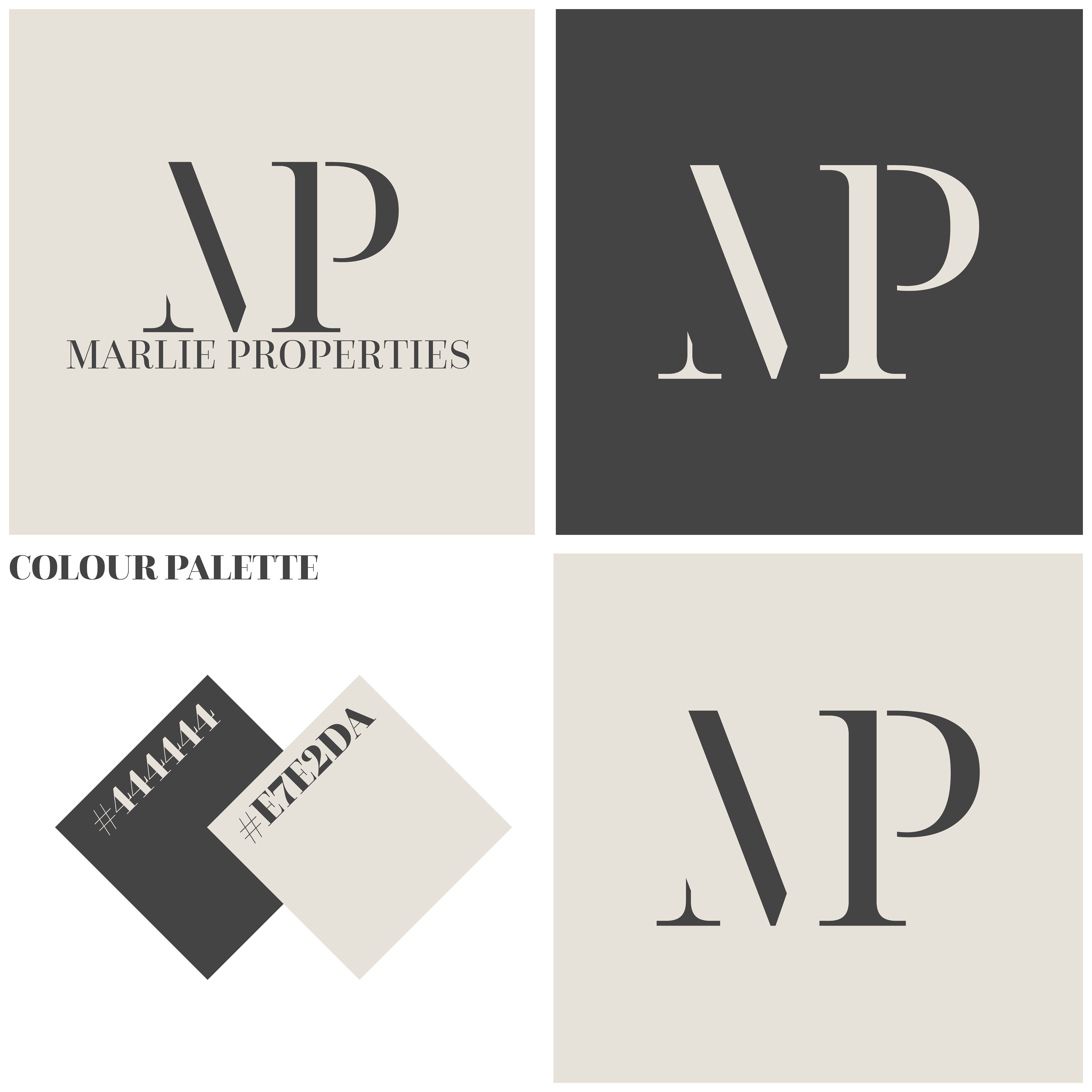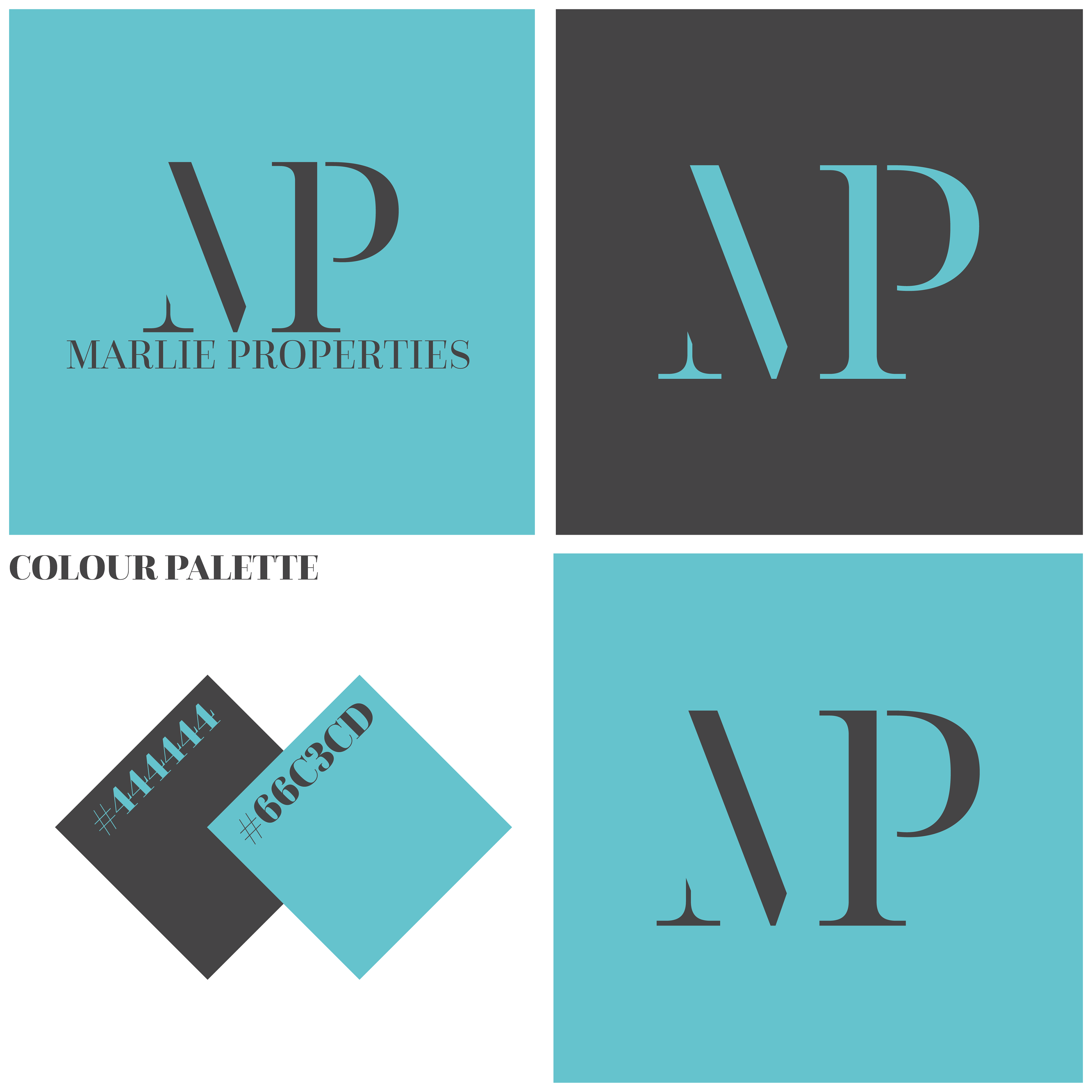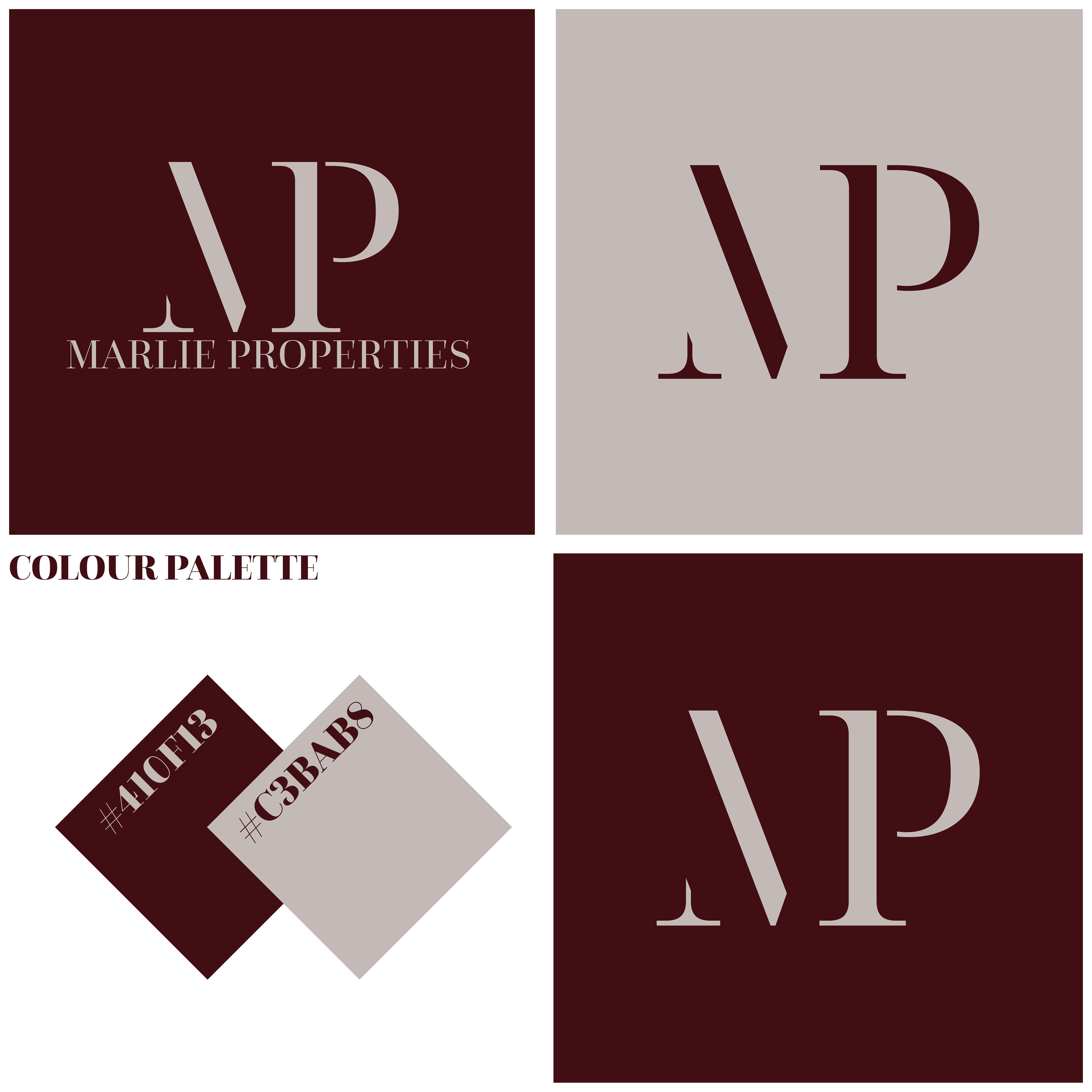 When the client reviewed the colour schemes given, they chose to go with this option  to create a clean style which conveys a feeling of calm and reliability, two brand values which the company holds in very high regard.

This is the final stationary set developed using the brand style created previously. This set includes badges for employees to wear, stickers, a business card and compliments slip. The clean minimalist look is in keeping with the overall style of the Marlie Properties brand. This set will be printed for use when the business is allowed to re-open following the lifting of lockdown restrictions. Some of the details have been changed in these designs as this company is still under development.